Spanish Word the Day
---
Play Recording:
We hope that you have a lot of fun learning Spanish on our site!

Whether you are a total beginner, improver or advanced student, there should be something here of value for you. Attempting a new language can sometimes be a daunting experience, but it doesn`t need to be so.
| | | | |
| --- | --- | --- | --- |
| Our site is basically structured so that you can start with some easy situational material, for example: family life; shopping; travel and leisure, etc. Then move on to a range of articles in both Spanish and English on all aspects of life in Spain and Spanish-speaking countries, all the really interesting stuff that we enjoy such as food and wine; travel; sport; culture; and famous destinations. See the links below for our full range of topics.Keep up to date with site developments and other articles of interest on our blog, or join us on Facebook and Twitter. | | | |
| | VERBODOKU - SPANISH VERB SUDOKU PUZZLES Our 25 Verbodoku present tense puzzles provide an alternative and fun way to test yourself or your students on the conjugation of Spanish verbs. Learn more here or buy the eBook now for only £2.49 (GBP)! | | |
| | | |
| --- | --- | --- |
| | | |
| | | | | | |
| --- | --- | --- | --- | --- | --- |
| | Interested in taking an independent learning Spanish course but not sure which is the best for you? See our Spanish Courses reviews to help you decide. | | Not sure of the meaning of a Spanish word? Check the online Spanish dictionary for possible translations plus example phrases. | | Make sure you check back weekly to learn from the Spanish lesson of the week. Lessons cover a range of Spanish grammar topics, e.g. the subjunctive. |
---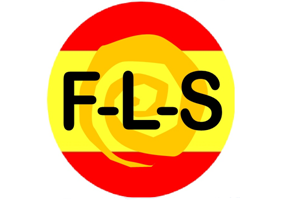 Click on this flag on each page if you want to return to the home page

**facebook.shtml***

Support our website

If you would like to help towards the costs of maintaining this website, please use the button below:-
Thank you!